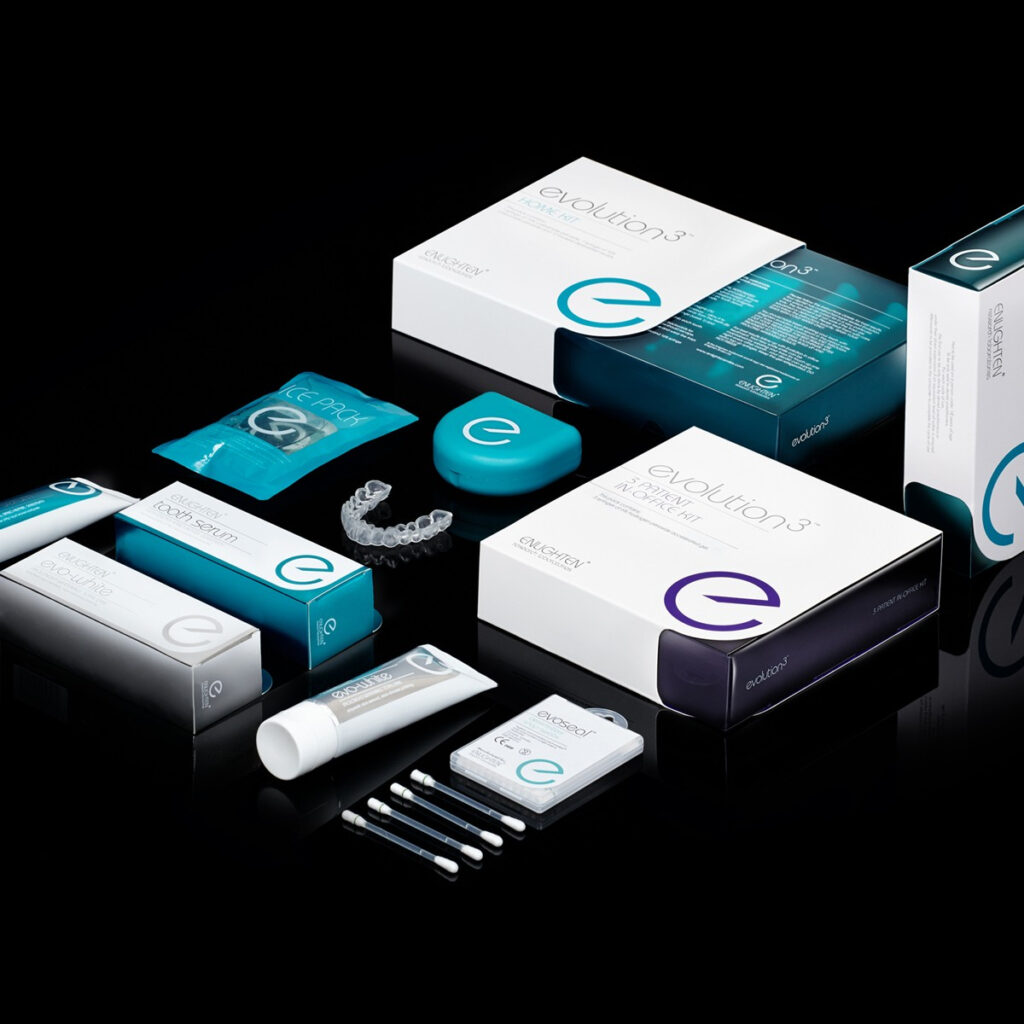 Here at The Ripley Family Dental Centre in Derbyshire we always get Teeth Whitening questions. So I'm hoping this article will help debunk some of the myths and give you get some answers. If there's any teeth whitening questions you may have afterward reading this and you're based in or around Ripley, then don't hesitate to drop us a message.
What is Teeth Whitening?
Teeth Whitening is the process in which we brighten the colour of your teeth using specially formulated gels. You would place the gels in custom-made whitening trays that are made to only fit your mouth. It helps to remove stains on your teeth that may have collected over time or due to dietary habits or medication.
What can cause yellow or staining on your teeth?
Often the consumption of food and in particular drinks such as tea, coffee, red wine can result in our teeth becoming discoloured. Smoking can also cause discolouration and yellowing of teeth.
How much does Teeth Whitening cost?
The cost of teeth whitening can vary. However, at our practice in Ripley, Derbyshire, our basic whitening starts at £195 and can go up to £475 for our premium whitening system called Enlighten Whitening.
Does Teeth Whitening hurt or cause sensitivity?
In order to reduce sensitivity, firstly ensure you've had a thorough dental examination to ensure there's no broken teeth or decay in the mouth.

Secondly, it's important to have really well fitting whitening trays which we can provide an ultra tight seal over the teeth so the whitening gel cannot escape.

Thirdly, our premium Enlighten Whitening kit comes with desensitising gel and a special desensitising paste to reduce sensitivity prior to even starting your whitening journey. It's truly a game changer!!
How long does the Teeth Whitening treatment take?
Treatment times on average take 2 weeks Of whitening at home plus one session in the Dental practice. Some treatments can take longer, however your dentist can discuss this with you after having carried out a full assessment.
How long does Teeth Whitening last?
If you follow our whitening protocol, you can keep your teeth looking nice and white all year round. There's always a little maintenance involved using additional gel, however we can always provide you with the gel to keep your teeth looking super white. Check out some of our whitening results here:
Is Teeth Whitening bad for your teeth?
Simple answer is no! Teeth whitening, if carried about by a dental profession is completely safe. It is such an under-rated form of cosmetic treatment. It's quick and simple and relatively low cost in comparison to composite bonding or porcelain veneers.
If teeth whitening is something you've been considering and you'd like more information then contact us today. We would be more than happy to book you in for a Free Cosmetic Consultation or even a video consultation.