BRIDGES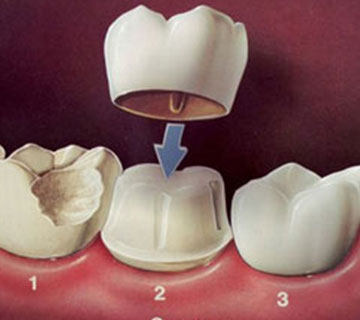 A bridge fills the gap of missing teeth and can restore your smile and improve your ability to chew and speak properly. A bridge can also prevent your remaining teeth from drifting out of position.
Suitability, risks and benefits should be discussed with your dentist. A fixed bridge is made by putting crowns on the teeth either side of the space and joining the crowns together by placing a false tooth in the space. An adhesive bridge has wings that are bonded to the back of supporting teeth.
CROWNS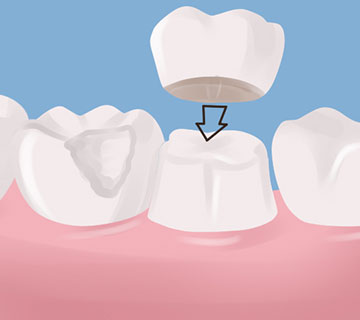 A Crown can improve the appearance of misshapen or discoloured teeth.
A Crown is a restoration that covers a tooth to restore it to its normal shape and size. Adding strength and also improving the appearance of a tooth. Sometimes a crown is referred to as a 'cap'.
The dentist prepares the tooth by removing most of the outer surface and leaving an inner core. A temporary tooth is fitted while your permanent crown is being constructed by the laboratory.
DENTURES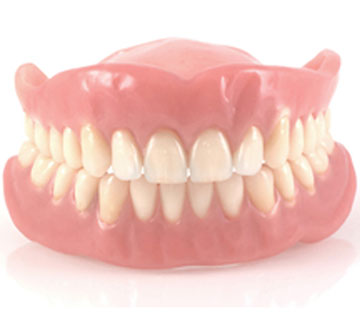 By working closely with our patients we can create a denture that fills the spaces created by missing teeth enabling you to enjoy a healthy diet and a confident smile.
A full denture is one that replaces all of the natural teeth in either the upper or lower jaws.
A partial denture fills in the spaces where you have missing teeth and is attached to your natural teeth with metal clasps or devices called precision attachments.
FILLINGS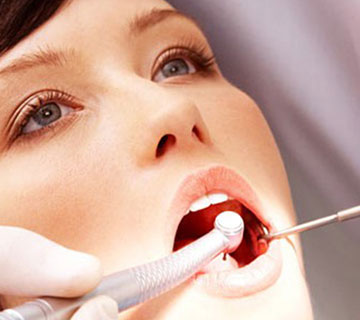 Amalgam fillings are silver coloured. They are made by combining mercury and a silver alloy (50% mercury, 35% silver, 15% tin, copper and other metals).
Amalgam is long lasting and hard wearing and has been used in fillings for at least 150 years. It is economical to use and it is not unusual for an amalgam filling to last 15 to 20 years. This kind of filling is normally used on the back 'chewing' teeth.
Before the filling can be placed, the area must be prepared by removing all the decay and shaping the cavity to hold the filling in place. If the tooth is badly broken, your dentist may need to place a small stainless steel pin to help secure the filling.
ROOT CANAL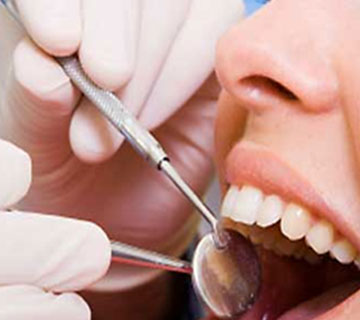 The aim of the treatment is to remove all infection from the root canal. The root is then cleaned and filled to prevent any further infection.
Root canal treatment is a skilled and time-consuming procedure. Most courses of treatment will involve two or more visits to your dentist.
At the first appointment, the infected pulp is removed, and any abscesses can be drained. The root canal is then cleaned and shaped ready for the filling. A temporary filling is put in and the tooth is left to settle. The tooth is checked at a later visit and when all the infection has cleared, the tooth is permanently filled.