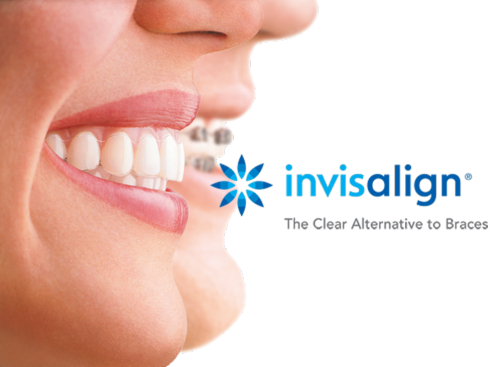 ---
Invisalign is the choice of treatment that is the clinically accepted, nearly invisble way to straighten your teeth and improve your smile without metal braces. The Invisalign treatment works through a series of removable and nearly invisible aligners. Each aligner is slightly different, moving your teeth gradually into the desired position.
After having your complimentary consultation with the Invisalign dentist, impressions are taken of your teeth and these are then used to create your own personalised treatment plan video (Clincheck). This treatment plan will give you an idea of the duration of treatment and how many aligners you will require for your specific treatment. You will also get an opportunity to see what your teeth can look like after treatment.
Each aligner is then worn for 2 weeks for 22 hours a day, after which, you would then move on to the next one. You would only remove your aligners to eat and drink. Each aligner will move your teeth no more than 0.25mm and therefore it is a very gentle force that is being applied to your teeth to create that straighter smile that you have always desired.
You will be required to visit us every 6-8 weeks so that we can ensure that all necessary tooth movements are occuring. On average Invisalign treatment lasts 6 to 18 months.
After treatment we will make you a retainer as this is the most important part of your treatment.
You are never too old to have Invisalign treatment and with over 3 million cases that have been completed worldwide, Invisalign is the number one clear aligner system which is alternative to braces.
With prices starting from as little as £1795 which include your aligners, your retainer (some practices charge extra for this) and teeth whitening, book your complimentary consultation today.
Visit our Gallery to see some of the cases which we have completed recently.
We now can offer Finance for our treatments. Please click on the link to see more information on Finance 4 Patients.